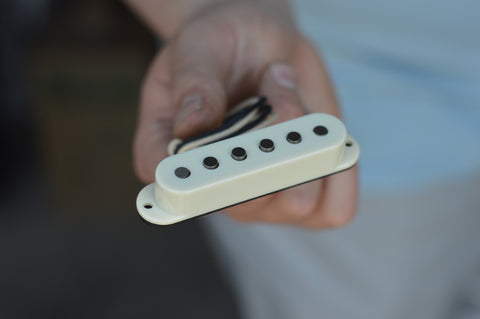 Get 15% off Silvercaster pickups until July 4th with the code "SILVER15".
We've taken the Silver Sky pickups and rebuilt them for Strats with a signature McNelly twist. The pole pieces are radiused to 9.5" and matched with vintage Strat string spacing, offering a modern take on a classic sound.

The bridge pickup is available with two output options. Standard output closely matches the Silver Sky, offering cutting and jangly tones. +10% gives you a balanced output across the set with a fatter sound in the bridge, bringing it closer to a typical modern Strat setup.