Wild Range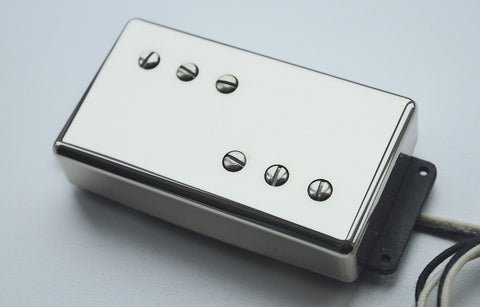 We debated making accurate vintage WRHB replicas; even went so far as to source all of the necessary parts. In the end, the highest priority was to make a set of pickups that could even be considered an upgrade to the vintage models and copying the old ones wouldn't get us there. These take what is so loved about the originals and clean up on the weaker points.
The neck is fat with a chime that is more articulate than a vintage WRHB. It's a great one if you find your vintage neck a little dark. The bridge has full clear tone that cuts. What really shines in these pickups is the balance of fatness and clarity. They can achieve a lovely break up that is rich and clear.  With the number of WRHB size pickup options available, we're proud to offer something you don't see elsewhere. They're a fresh take on classics and we're loving them!
Note: These will not fit standard HB routs.